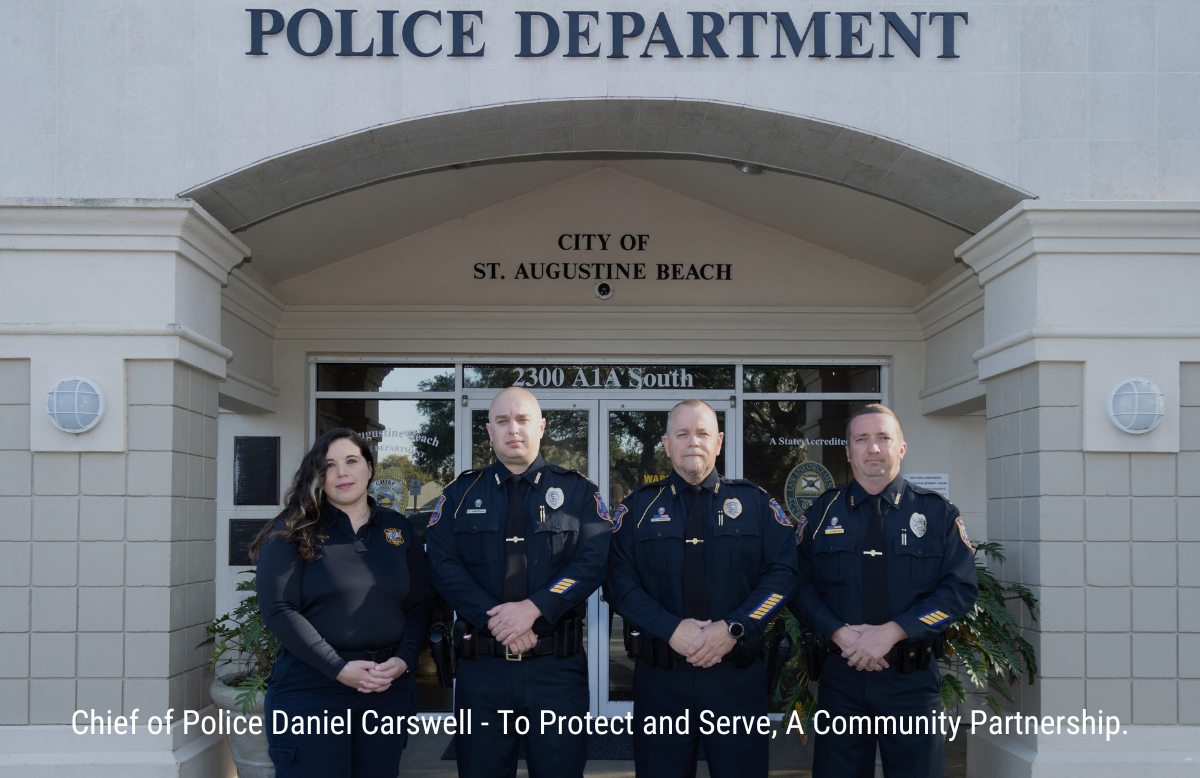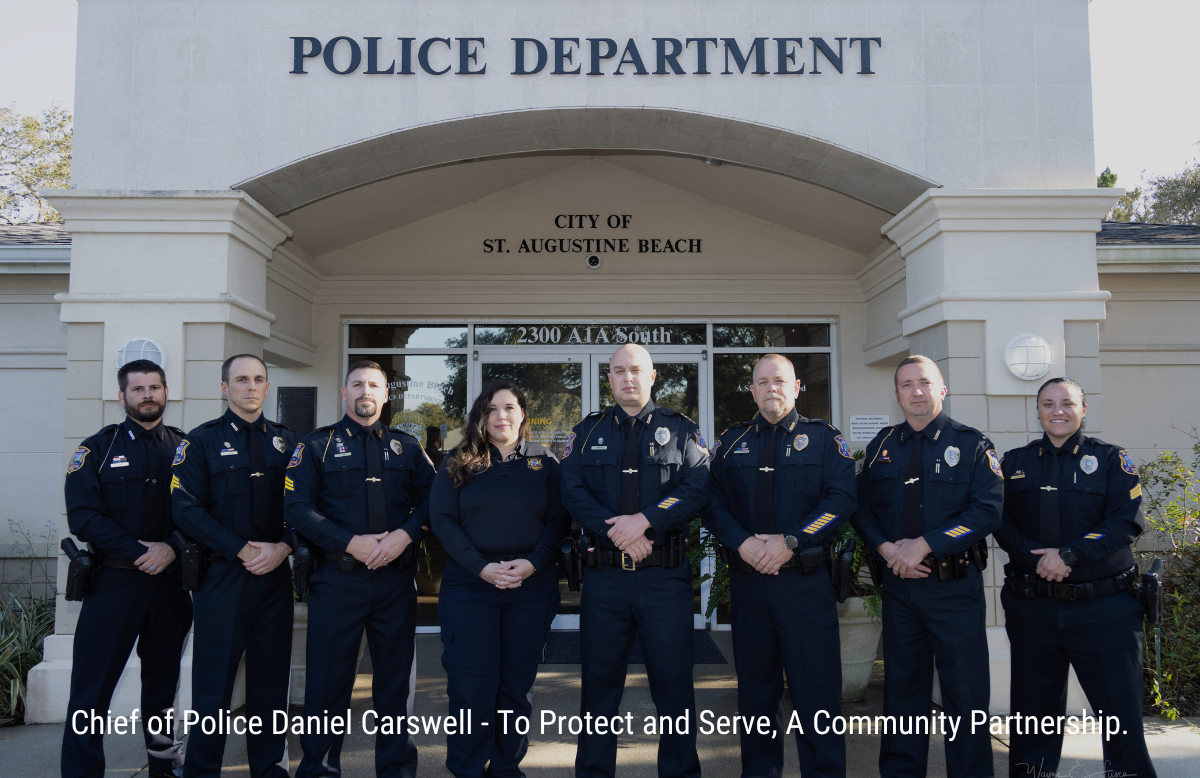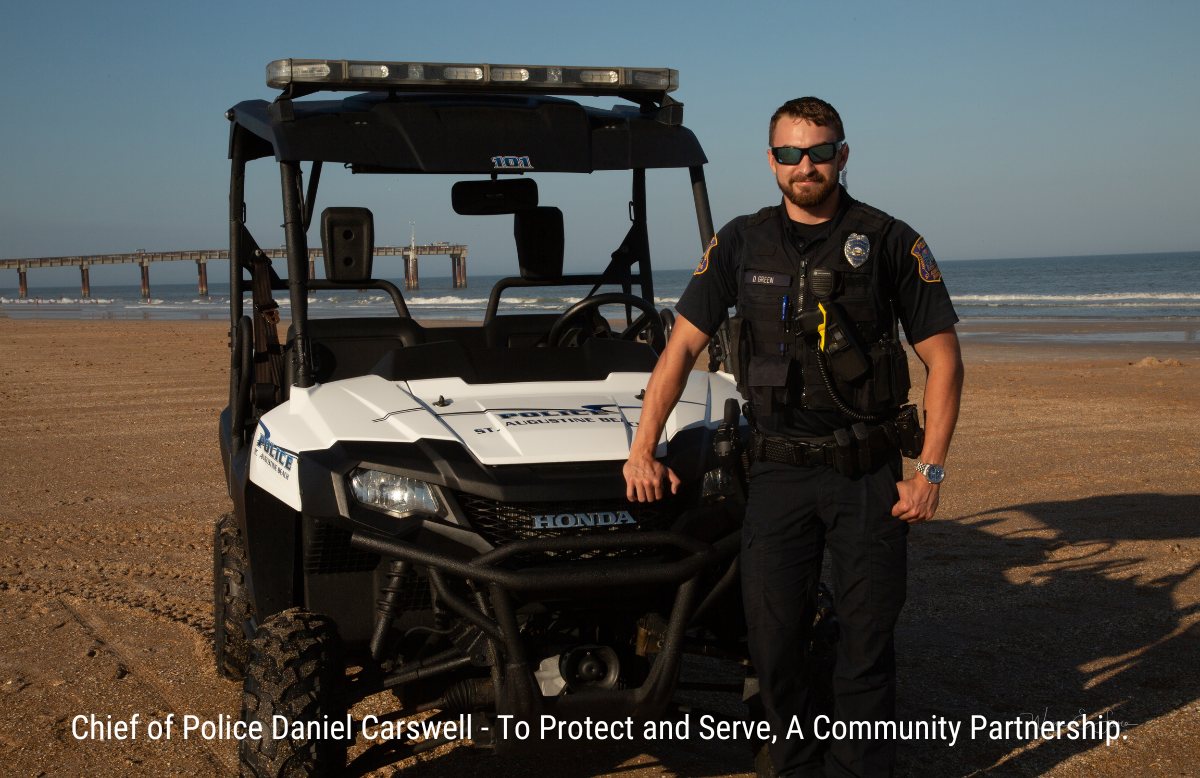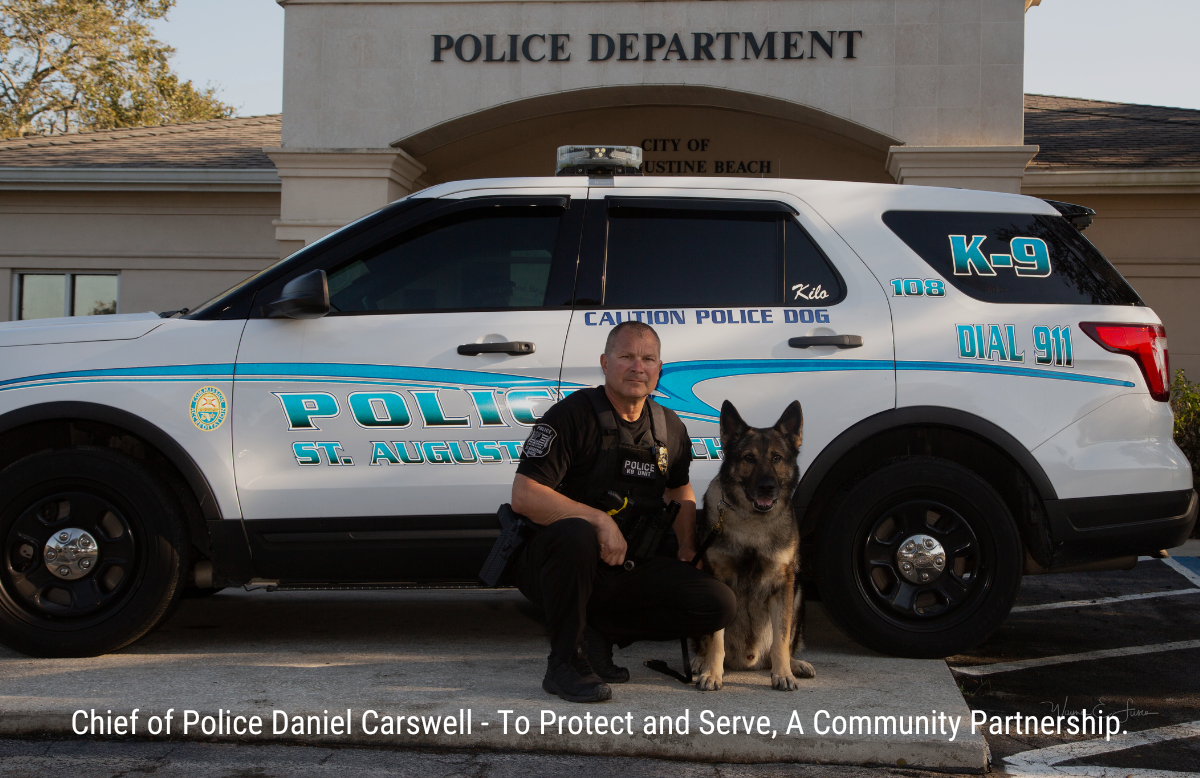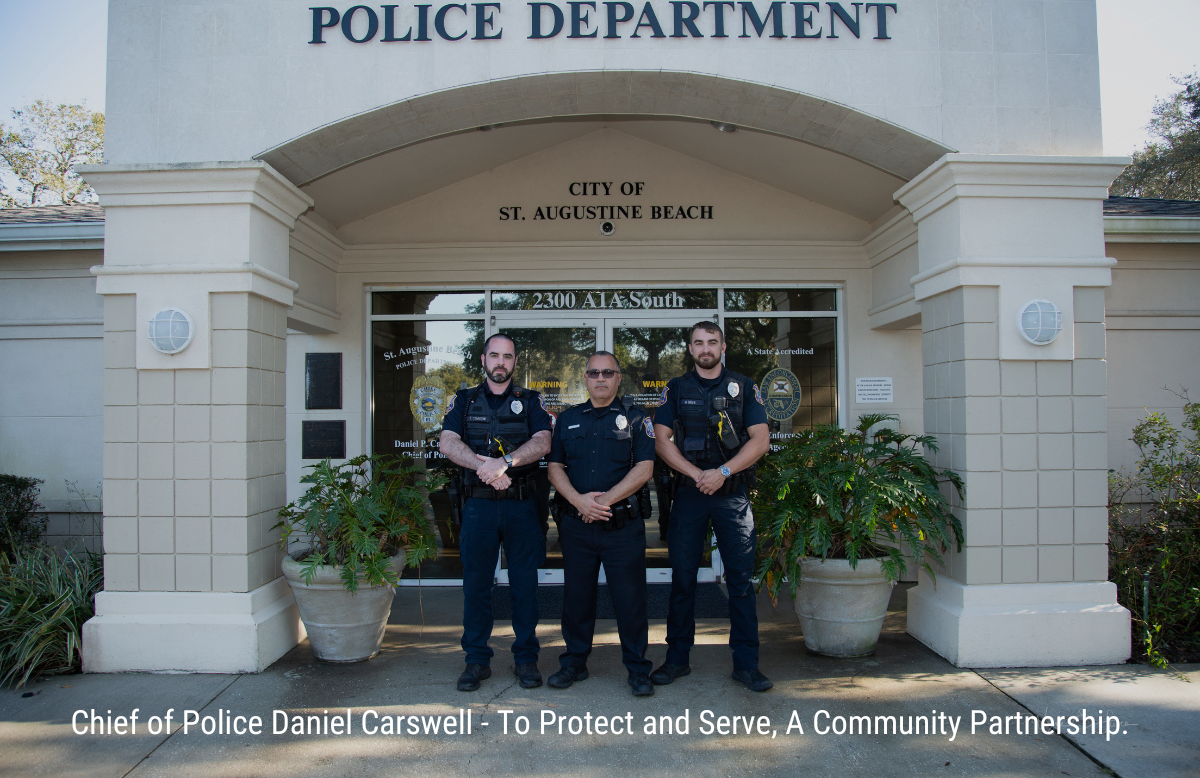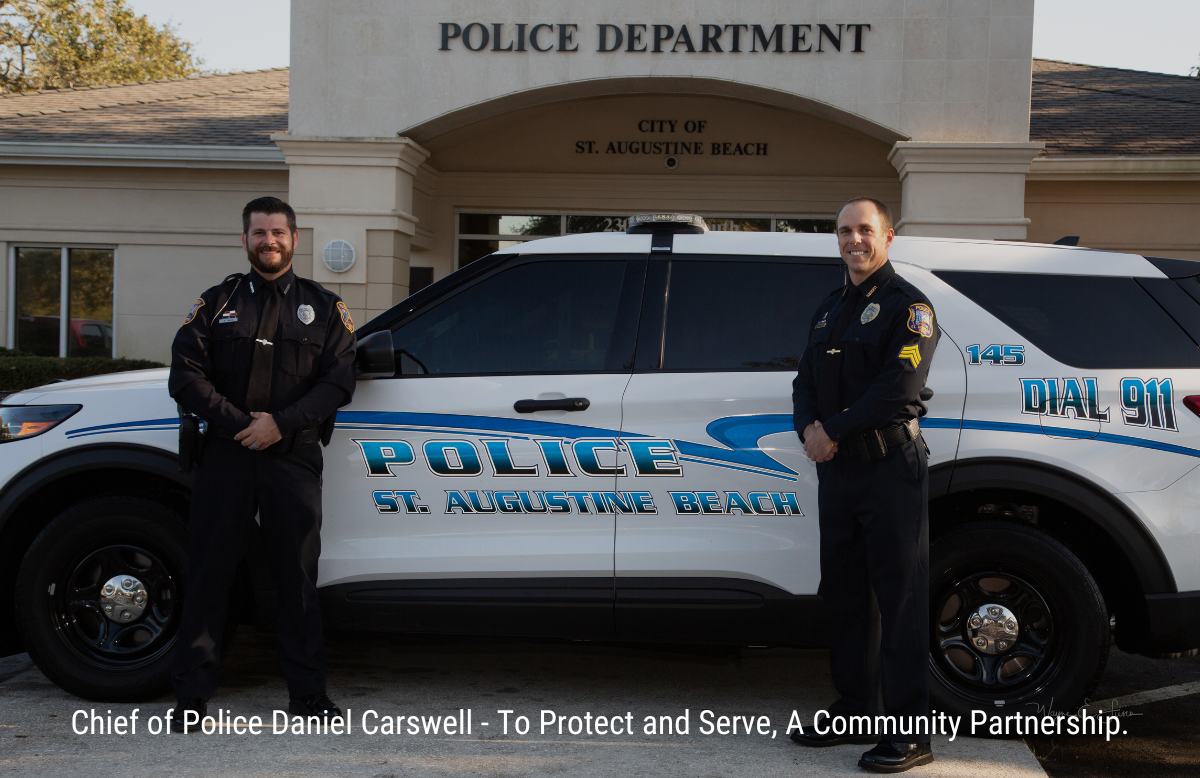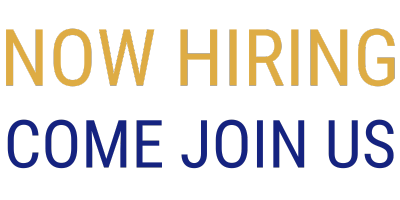 The St. Augustine Beach Police Department is an agency that values integrity, excellence and Community Partnerships. As an officer with the St. Augustine Beach Police Department, you will enjoy:
A community supported agency
Excellent training opportunities
Rotating shifts with every other weekend off
Overtime Opportunities
Off-Duty pay starting at $55 hr.
Community Events
Salary and Benefits
Sworn - Starting Salary $51,717
Pay Incentive Opportunities
Paid Vacation and Sick time
Free Health & Life Insurance
FRS Retirement
Uniforms Provided
Boot & Cell Phone Stipend
Take Home Car Policy
Applicants must complete all applicable forms and submit them along with the application or it will not be accepted. SABPD keeps all applications for one year. Email Contact@sabpd.org or 904-471-3600 if you have any questions.
APPLY HERE
The St. Augustine Beach Police Department is a Drug Free Work Place and an Equal Opportunity Employer